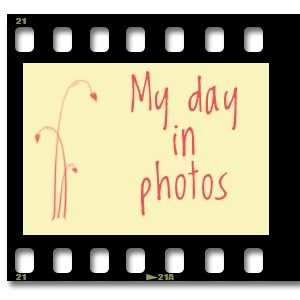 Baby Ethan
Cute ain't he? Ya he's not mine, this is my nephew I help watch while my SIL works. So every day I start with a cute little snuggle before we spend our day together.
Coupons, no day of mine is really complete without them. Here is the coupons I cut before heading off to the grocery store.
Every Tues and Thursday is Swim Team Prep for my daughter Adrienne
No this is not in the wrong place, I do in fact drink coffee in the evening. It's my second wind before blogging.
(Click on the image at the top to join in on the photo blog meme)